Brake Blanket
Over the past several weeks of I have been unwell with a nasty virus and ear infection and I have spent a lot of time lying down under a blanket. It therefore seemed appropriate that my next blogpost in the series about the patterns in my book, Langsoond, A Shetland Yarn is the Brake Blanket, one I have become even more familiar recently.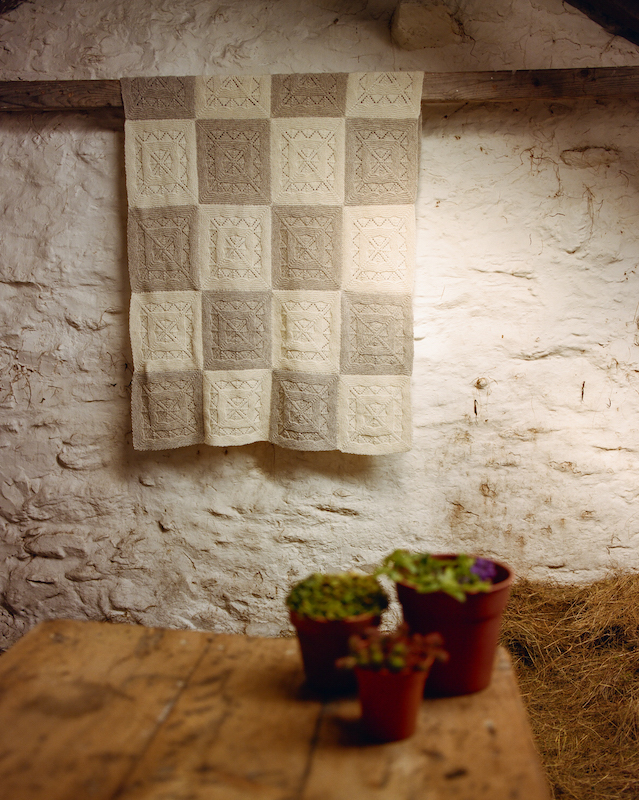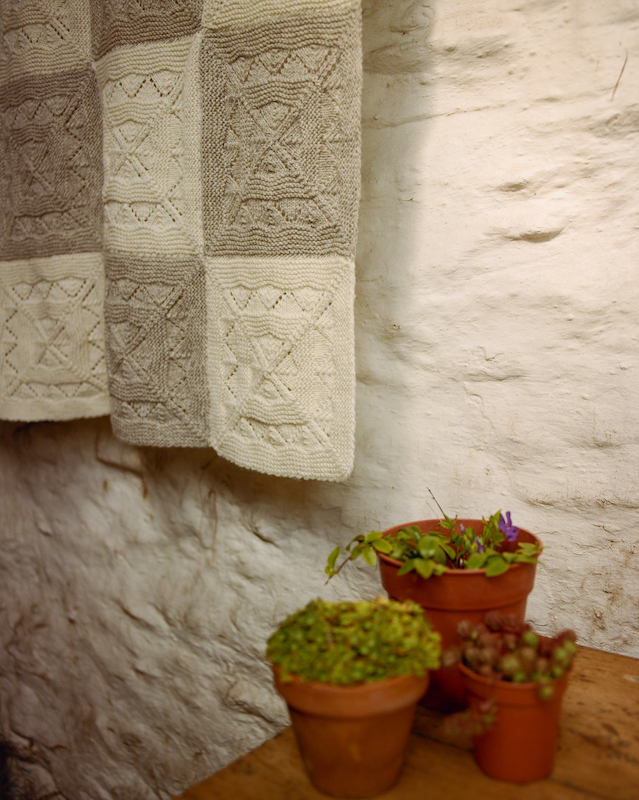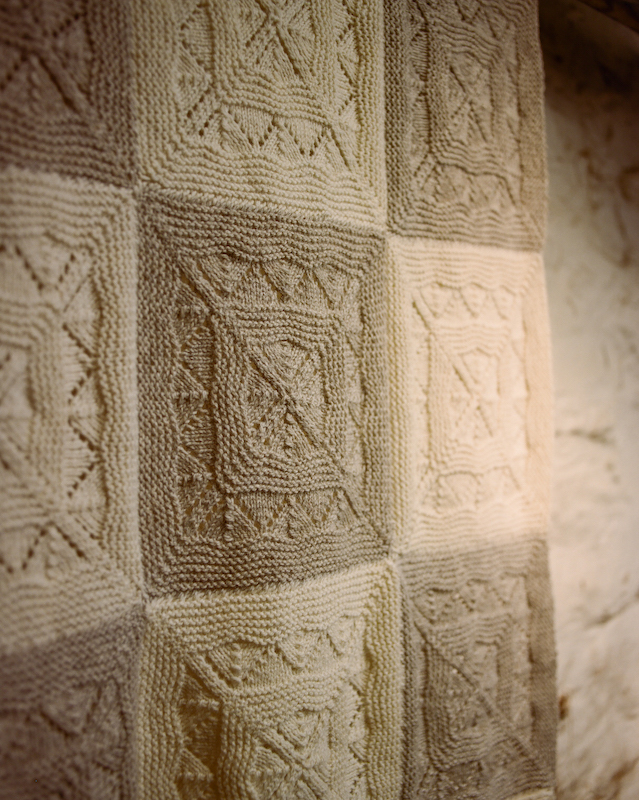 The blanket is made up of 24 squares, each knitted individually and sewn together once you have completed the squares. Each square is worked from the outside towards the centre, the decreases at the corners are integrated into the horseshoe lace pattern and garter stitch sections and you will end up with a few stitches in the centre of the square which you cast off.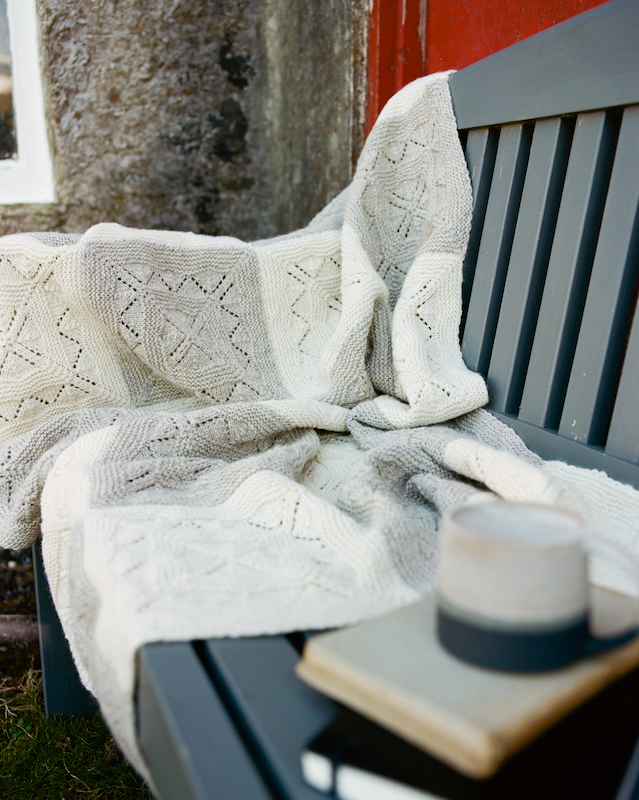 The blanket uses a total of 12 x 100g skeins of Langsoond Shetland DK yarn, 6 in Keksie (undyed white) and 6 in Stane (undyed grey). If you stick to the recommended gauge of the pattern, each square measures 28cm (11in) x 28cm(11in) and the completed blanket measures 168cm (66.25in) long; 112cm (44in) wide.
One skein of Langsoond DK gives you 2 squares, so you can easily add more colours into the blanket to make your own colour way.
This is a project in which you could use any weight yarn and knit as many squares as you want to give a blanket in the size you want – great for stash busting.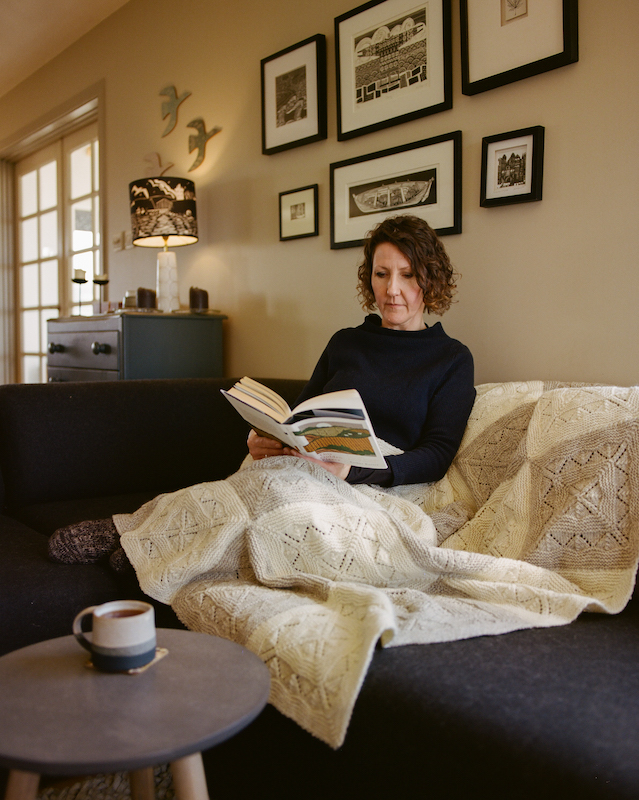 I keep my blanket over the back of the couch and is lovely to pull around me when it gets a bit cold.
The pattern for the blanket is currently only available in the book Langsoond, A Shetland Yarn and you can buy yarn packs for the blanket on my website here (please note this is the yarn only and the book needs to be purchased separately). To celebrate me not having to lie on the couch with a blanket over me quite as often I am offering the kit at a discount of 15% until the end of June 2023.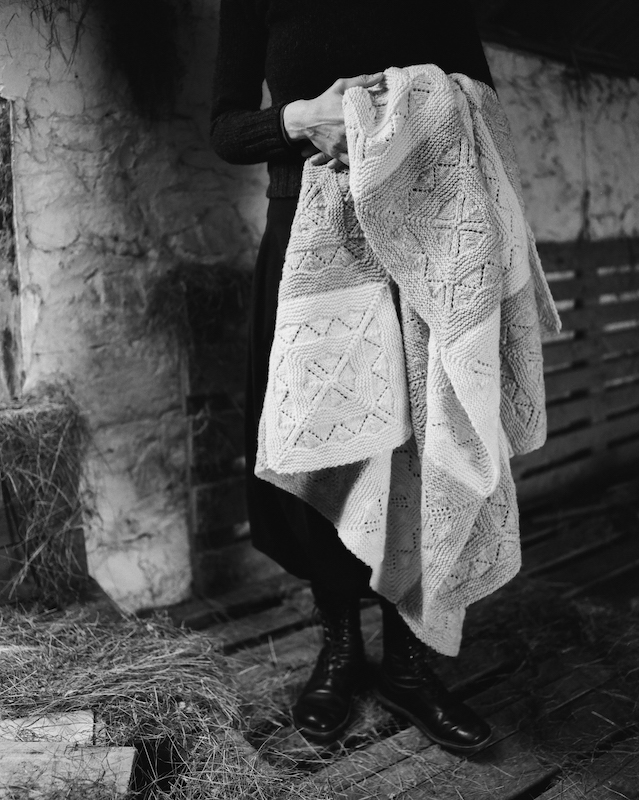 Happy Knitting!